BRADFORD LANDMARK SOCIETY
Mailing Address: PO Box 1021, Bradford, PA 16701
Street Address: 45 East Corydon St, Bradford, PA 16701
Telephone: (814) 362-3906
Preserving the History of the Tuna Valley and Bradford, McKean County, Pennsylvania
United States of America
---
---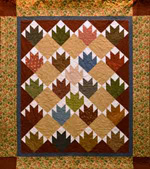 THE 39TH ANNUAL CROOK FARM FAIR & OLD TIME COUNTRY MUSIC FESTIVAL
Saturday, August 25th and Sunday, August 26th with music starting Thursday, August 23rd

VENDORS
MUSIC
DEMONSTRATIONS
QUILT RAFFLE
and so much more

Click here for further information.
---
---
ANTIQUES
A note to individuals or dealers with inquiries on pricing or selling antiques - The Bradford Landmark Society is an historical non-profit. From time to time we display some antiques for viewing, but we do not offer nor are we permitted to give estimates on the value of antiques, act as brokers, or purchase antiques. We are permitted to accept donations of antiques provided we have the physical room and the item is pertinent to the historical period we represent. Thank you for your understanding.
---
---
Your monetary gift helps us continue offering these services. All donations are sincerely appreciated and gratefully accepted.
Thank you for your support.
---
HOW TO CONTACT US:
Open Hours at our Headquarters (former Herbig Bakery) at 45 East Corydon St., Bradford, PA are:
Monday: 11 am - 2 pm
Wednesday: 11 am - 2 pm
Friday: 11 am - 2 pm
We are closed Tuesday, Thursday, Saturday, and Sunday except by appointment with adequate advance notice
MAILING ADDRESS:
PO Box 1021
Bradford, PA 16701