COMING EVENTS
---
---
CREATIVE WOMEN WORKSHOP, Saturday, July 26, 2014, 9AM to 3PM



Registration is now closed for the Creative Women Workshop. Many thanks to the 30+ ladies who have signed up.
We'll see you at 9 a.m. at the Crook Farm on Saturday, the 26th!





---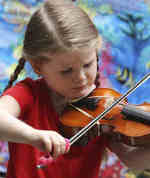 WESTERN NEW YORK FIDDLE KIDS, Sunday, August 3, 2014
The WNY Fiddle Kids dazzled the crowds with their talent at last year's Crook Farm Country Fair. The group ranges in age from 5 to 16 years of age and plays Traditional Bluegrass music with a modern twist. Don't miss the opportunity to attend this event at UPB's Bromeley Theater. Bromeley Theater is located in Blaisdell Hall.
Tickets are $10 for adults and $6 for students. Student price was reduced from original $7 price indicated on the poster.
The time will be announced soon.
Ticket Outlets:

Northwest Savings Bank, 33 Main St., Bradford
Northwest Savings Bank, 85 West Washington St., Bradford
Northwest Savings Bank, 950 East Main St., Bradford
Tin Ceiling Gift Shoppe, 51 Main St., Bradford
Herbig Bakery Headquarters of the Bradford Landmark Society, 45 East Corydon St., Bradford
---
CROOK FARM COUNTRY FAIR

Saturday, August 23rd and Sunday, August 24th, 2014
---
GO BACK TO SCHOOL FOR JUST ONE DAY, Saturday, September 6, 2014

A new event is an adults-only School Day at the Crook Farm. You'll recite a proverb, learn how to cast out nines in long division, write with an old-fashioned pen and ink, take part in a spelling bee, dip candles, and weave.

It starts at 9AM and runs until 3PM. The cost is $10 per "student" and includes lunch. Reservations are required. Please call us at 814-362-3906 or email us


---
GENEALOGY WORKSHOP, Thursday, October 4, 2014 at 6:30PM

Geared for those just starting to research their family tree, we'll show you how to get started and where to look and what you need to find your family history. We'll talk about obituaries, family histories, county and state records, birth and death records, old photographs, city directories, how to research on-line, and many other sources of information.

The workshop will be held at the former Herbig Bakery, 45 East Corydon Street, the headquarters of the Bradford Landmark Society and will start at 6:30PM. The cost is $5 per person and space is limited. Please call us at 814-362-3906 or email us to reserve your space.
---
WEEKLY
Play & Sing Country on Thursday & Friday evenings starting at 7:30 and generally going until 11PM
IMPORTANT NOTICE