34th ANNUAL CROOK FARM COUNTRY FAIR and OLD TIME COUNTRY MUSIC FESTIVAL
Saturday, August 24th and Sunday, August 25, 2013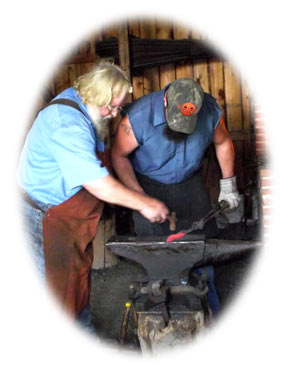 Where: 476 Seward Avenue, Bradford, PA 16701
When: Saturday, August 24, 2013 & Sunday, August 25, 2013


Food Vendors:
ORGANIC PRODUCE
Something new for the Fair this year!

NOTE: If you're a food vendor, use this email rather than downloading and filling out the vendor form.

Vendors:
It's time to reserve your space at the Fair

Download the vendor form (PDF Format - 11KB)
Need more information on becoming a vendor? Please use this email.
So far, the following Vendors have signed up:
1. Avon by Penny Updegrove
2. Wendy Stout – felted handbags, mittens made from recycled sweaters and more
3. Jack Learn – wooden items & band saw boxes (Saturday only)
4. Mary Steele – magnetic therapy jewelry
5. Michele Streich – Chocolates
6. Pennie Hopkins – scented candles, aroma bears, and air fresheners
7. Creations by Betty & Jennifer – phrase signs, baby items, corn packs, & dog and cat items
8. Mary McBride – Florals
9. Fresh Start Soaps & More – handmade bath, body, candles & more
10. Alfred Ostrander – jewelry in sterling silver & 14Kgold filled
11. Dru Cary – beanies for Diabetes
12. Curt Olson – Elk Jerky
13. Carol Olson – candles & dried flowers
14. Timeless Treasures – fall deco, wreaths, & yard art
15. Gold Canyon Candles by Angel Shipman
16. Miche Purses by Vicki Miller
17. Pampered Chef by Chris Moshier-Baer
18. Vicki Borowsky – premade scrapbook pages & photo accessories
19. Scensy Candles by Jo Moshier
20. Thirty One by Stephanie Behan
21. Maryann Peterson/Colette Harrison – handmade children items, hair accessories and more.
22. J & J Enterprises – nature jewelry, sleigh bells, home deco items
23. Bev Green – kitchen sets, scarves, hats, slippers, wheelchair/walker bags
24. Tastefully Simple by Robbie Yonoshonis
25. Tupperware by Margie Harris
26. Mary Kay Cosmetics by Karen Colley
27. Creative Memories by Tricia Wingard
28. Beauty Control by Greatchen Daugherty
29. Enchanted Mountains of Cattaraugus County Tourism
30. Enchanted Herb Gardens – herb mixes, teas, fairies, gnomes, dried flowers, & bird feeders
31. Elizabeth Jankowski – Handcrafted jewelry
32. Heavenly Scents & confections – soy candles, tarts, smelly jellies, and crocheted items
33. Kristi Neel – Paparazzi Jewelry and accessories
34. Designs by Lori Phillips – Handmade jewelry, assorted purses, wallet, rag quilts & dreamcatchers
35. Pam Ervolina – Childrens pillow & blankets
36. Betty Burkehouse – Homemade scarfs & Christmas items
37. Partylite by Pattie Fitzsimmons
38. Robert Bean – wood items, frames, wine rack, games, candy dispensers & desk organizers
39. Marvin & Helen Riddle – beeswax candles, woodturning, cutting boards and more
40. Josie Hind – children and adult handcrafted jewelry sets
41. South Hill Designs by Paula Bayline
42. Inspired by Peaches – furniture & decorations
43. Behan Unique – customized pictures, handpainted glasses & mugs
44. Randy Kohler – wooden toys
The Music:
Here is the Music Schedule.

This will be updated on a regular basis, so be sure to check back when visiting the website.


- This page updated May 8, 2013