34th ANNUAL CROOK FARM COUNTRY FAIR and OLD TIME COUNTRY MUSIC FESTIVAL
Saturday, August 24th and Sunday, August 25, 2013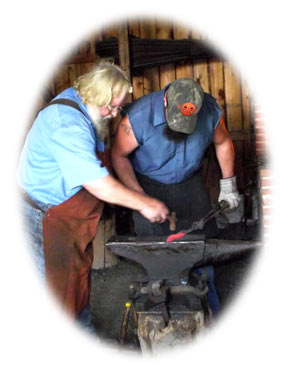 Where: 476 Seward Avenue, Bradford, PA 16701
Date: Saturday, August 24, 2013 & Sunday, August 25, 2013
Time:10 a.m. - 5 p.m.
Cost: $4.00 Per Person, Children Under 12 Free


The Music:
The music schedule is jam-packed with fun, friends, and favorites. The link immediately below describes the events in full-detail. Take a close look, you won't regret it.

Click here for the COMPLETE MUSIC SCHEDULE

Food Vendors:
Something new for the Fair this year is ORGANIC PRODUCE

Walking Tacos by the Rotary Club
Sausage, Beef on Weck, Chicken & Biscuits by Krispy Kritters
Snow Cones & Ice Cream by the Cheerleaders
Hot Dogs by the Lions Club
Chicken BBQ by the Volunteer Firemen
Ham & Cheese Hoagies by the SPCA
Funnel Cakes by the Lions Club
Craft Vendors:
Below is the complete listing, as of August 20, 2013:

OS1 Avon by Penny Updegrove
OS2 Wendy Stout - felted handbags, mittens made from recycled sweaters and more
OS3 Heavenly Scents & confections - soy candles, tarts, smelly jellies, and crocheted items
OS4 Jill Phillips - baskets, wood & crocheted items, make a bracelet table
OS5 Marvin & Helen Riddle - beeswax candles, woodturning, cutting boards and more
OS6 Randee Kohler - wooden toys
OS7 Farmers Market - a variety of local produce & homemade product
OS8 Farmers Market
OS9 Noelle Lindner - wood crafts, wreaths
OS10 Tastefully Simple by Robbie Yonushonis
OS11 Michele Streich - Chocolates
OS12 Pennie Hopkins - scented candles, aroma bears, and air fresheners
OS13 Designs by Lori Phillips - Handmade jewelry, assorted purses, wallets, rag quilts & dreamcatchers
OS14 Mary McBride - Florals
OS15 Fresh Start Soaps & More - handmade bath, body, candles & more
OS16 Alfred Ostrander - jewelry in sterling silver & 14Kgold filled
OS17 Origami Owl by Dianna Niklas
OS18 Dru Cary - Beanies for Diabetes
OS19 Elizabeth Rouse - baby quilts, pillows, aprons, pot holders, towels and sunbonnets
OS20 Elk County Elk Farm - Elk Jerky
OS21 Carol Olson - Dried flowers & candles
OS22 Robert Bean - wood items, frames, wine rack, games, candy dispensers & desk organizers
A1 Arts & Strings - art prints, music books and tee shirts
A1 Jennifer Minard - Chain Mail Jewelry
A2 K R Communications - Direct TV
A3 4 Loop Kettle Corn - small & large bags of Kettle Corn
A4 Timeless Treasures - Home Décor & seasonal Décor
A4 Inspired by Peaches - furniture & decorations
A5 Bob's Wood Shop - wood crafts, bird feeders/houses, yard deco, & etc.
A6 Tammy Pond - knives
A7 Tuna Valley Trails
B1 Gold Canyon Candles by Angela Shipman
B2 Miche Purses by Vicki Miller
B3 Cindy Woods - Handmade cards, ceramic insulator candle holders, & paper flowers
B4 Maryann /Colette - handmade girls clothing, sewed products and hair accessories
B4 Nichole Pennell - handmade boys clothing
B5 Pampered Chef by Chris Moshier-Baer
B5 Scentsy Candles by Jo Moshier
B5 South Hill Designs by Paula Bayline
C1 Thirty-One by Stephanie Behan
C1 Behan Unique - customized pics, hand painted glasses & mugs
C2 Sharon Beane - Fall wreaths, ornaments & country candles
C3 Susan Thompson - hair jewelry, flexi clips, badge clips & pony tail holders
C4 Vicky Borowsky - premade scrapbook pages & photo accessories
C5 Watkins Products by Trevor Kaber
C6 J & J Enterprises - Nature engineered Jewelry, beaded items, paper bead jewelry & more
D1 Bev Green - kitchen sets, scarves, hats, slippers, wheelchair/walker bags
D2 Elizabeth Jankowski - Handcrafted jewelry
D3 Annie Latten - Hippy Sacs
D4 Partylite by Pattie Fitzsimmons
D5 Kimberly Miller - Gourmet dips
D6 Premier Designs Jewelry by Krista Whitlow
E1 Tupperware by Margie Harris
E2 Josie Hind - children and adult handcrafted jewelry sets
E3 Paparazzi Jewelry & accessories by Kristy Neel
E4 Creative Memories by Tricia Wingard
E5 Mary Kay Cosmetics by Karen Colley
E6 Beauty Control by Gretchen Daugherty
E7 Kristine Mcleod - Native jewelry & painted Christmas bulbs
F1 Harold Stark - Wood products, furniture, pictures, & tinware
F2 Enchanted Herb Gardens - herb mixes, teas, fairies, gnomes, dried flowers, & bird feeders
F3 Main Street Mercantile - country items, jewelry, and much more


Craft Vendors: Please use this email to contact us with any questions.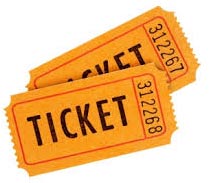 TURNED MAPLE BOWL RAFFLE
Take a look at this beautiful bowl This is a one-of-a-kind piece; don't let it pass you by. The only way you can own this is by purchasing raffle tickets.
Tickets will be available at the Fair.
- This page updated August 20, 2013