35th ANNUAL CROOK FARM COUNTRY FAIR and OLD TIME COUNTRY MUSIC FESTIVAL
Saturday, August 23th and Sunday, August 24th, 2014
---
---
Congratulations To:
Barb Walker of Olean, Winner of the At Home Quilt
David Ruszkiowski, Winner of the ''Ticket to History" Quiz
---
---
It hardly seems possible the Fair is done and over with already. What a great weekend filled with crafts, music, history, food, and meeting friends. Keep your calendar clear for next year's Fair, tentatively scheduled for August 29th and 30th, 2015!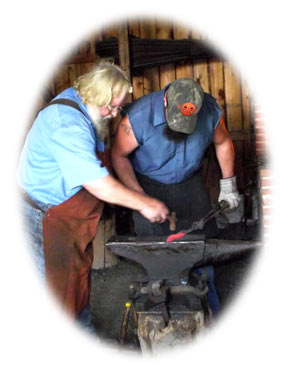 Where: 476 Seaward Avenue, Bradford, PA 16701
Date: Saturday, August 23, 2014 & Sunday, August 24, 2014
Time:10 a.m. - 5 p.m.
Cost: $4.00 per person
Musicians* and Children Under 12 Free
---
---
DEMONSTRATORS
- Added August 29, 2014
Weaving - Regina VanScoy
Quilters - Nancy Bucheit
Blacksmith - Bruce Osgood
Petting Zoo - Michael Morton
Funny Bunnies - Becky Schultz Rokdashal
Woodcarver - Lyle Morgan
Civil War Ladies - Betty Fralich
Kendall Creek Alpacas - Lori Work
Broomsquire - Brad Preston
Knife Sharpeners - W.R. Case & Sons
CRAFT VENDORS
- Updated August 18, 2014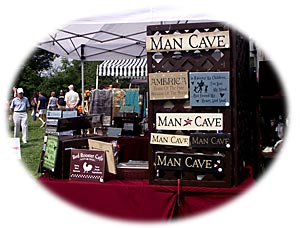 A1 4 Loops Kettle Corn
A2 Brooms by Brad & Josh - New England Round Brooms, Shaker Brooms, Wisk Brooms, Pot Scrubbers
A3 Timeless Treasures – Home Décor & seasonal Décor
A4 Bob's Wood Shop - bird feeders & houses, holiday lawn decorations
A5 KR Communications – Direct TV
A6 Enchanted Mountain of Cattaraugus County – Free visitor info for Catt. County
B1 MJM's Lens Adventures – photographs & note cards
B2 Silhouettes by MHC – pen and ink drawings & leather and glass bead jewelry
B3 Origami Owl by Christine Kriner & hand crafted paper flowers
B3 Thirty One Gifts by Keira VanDamme
B4 Crafts by Karl & Theresa – wood items, cutting boards, chess boards, quilt racks, benches & more.
B5 Pampered Chef by Chris Moshier-Baer
B5 Scentsy Candles by JoAnn Moshier
C1 Crafts by Judy – crocheted and knitted items, potholders, scarfs, cross stitch pictures & more.
C2 Laurel Taft – Handmade milk soaps
C3 It Works by Carla – all natural health, wellness products and body and face applications
C4 Crafts by Sharon and Betty – gift baskets, scissor holders, dish clothes, dog treats and more.
C5 Jeff & Lori Vecellio – solar landscape décor
C6 J and J Enterprises – Nature engineered jewelry, beaded items, petrified wood, refrigerator magnets
D1 Avon by Penny Updegrove
D2 Sharon Beane – Decorative wreaths, ornaments, and country candles
D3 Princess House by Lynne Beveridge
D4 Initials, Inc. by Pattie Fitzsimmons – bags & wallets
D5 Kimberly Miller – Gourmet dips
D6 Premier Designs by Krista Whitlow
E1 Tupperware by Margie Harris
E2 Josie Hind – children and adult handcrafted jewelry sets
E3 Creative Hands by Bev Green – knit, sewn, and crocheted items
E4 Close to My Heart by Tricia Wingard - scrapbookings, cards, card-making & paper crafting supplies
E5 Mary Kay by Karen Colley- make up and skin care
E6 Nerium by Gretchen Daugherty
E7 Kristine Mcleod – native jewelry and painted Christmas bulbs
E8 Case Cutlery Knife Sharpener
F1 Harold Stark – wood crafted items
F2 Crafty Squirrel Designs – jewelry
F3 Prince Charmings - handmade childrens clothing, onesies, and bibs
F3 Marys Boutique - bowties, ties, hair bows, tutus, and dresses
Farmers Market by Amanda Nichols (located by oil jack)
G1 Lilla Rose Hair Jewelry by Susan Thompson- hair clips, bobby pins, headbands & hair sticks
G2 Purses by Ellen Scott – purses, totes, duffel bags and more
G3 Cindy Ervin – homemade beeswax candles, honey, alpaca yarn, gloves, hats, mittens, and more.
G4 Crafts by Barbara Houwer – felted purses and wooden construction
G5 Inspired By Peaches-furniture and decorations
OS 1 Noelle Lindner – wood crafts, wreaths, and florals
OS 2 Wendy Stout – felted purses, mittens, hand knit cowls, items from recycled sweaters and more
OS3 Jack Learn - band saw boxes, lazy susan, lite houses (Saturday Only)
OS4 Jill Phillips – baskets, wood crafts, and crocheted items
OS5 Daisy Designs by Linda Souchik - table runners, toppers, wall hangings, purses, and photographs.
OS6 Brian Eckert – stones with names, numbers and pictures carved in them
OS7 Betty Ulrich – pet collars, blankets, toys, polymer clay figures, seasonal wood items and more
OS8 Mary Steele – magnetic therapy jewelry
OS9 Tastefully Simple by Robbie Yonushonis – spices, seasonings, mixes, etc.
OS10 Beckett Custom Stamped Metal Designs – personalized jewelry while you wait.
OS11 ABC Crafts – wreaths, crochet/knit/sewn clothing. Mesh wreaths, grapevine/burlap and more
OS12 Mary Coudriet – handpainted plagues, Christmas balls, sewn aprons, dog coats and note cards
OS13 Peggy Houser – hand beaded jewelry, bead weaving and bead embroidery
OS14 Kendall Creek Alpacas
OS15 Kendall Creek Alpacas
OS16 Cairngorm Geologic Collectibles & jewelry by Al and Pam Ostrander – sterling & gold filled
OS17 Page Martin – scroll art, pens, wooden toys, earrings, bowls, plates, and wine rack
OS18 Dru Cary – Beanies for Diabetes
OS19 Elizabeth Rouse – pillows, quilts, cloth tote bags, aprons, sun bonnets, bibs, and more.
OS20 Carol Olson – Dried flowers arrangements
OS21 Elk County Elk Farm – Elk jerky
OS22 Robert Bean – wood items, frames, wine racks, games, candy dispensers and desk organizers
Craft Vendors: Please use this email to contact us with any questions.
---
MUSIC (Friday the 22nd, Saturday the 23rd, and Sunday the 24th)
- Updated August 18, 2014
Click here for the flyer.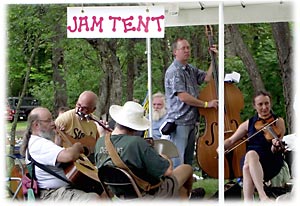 Hamlin Station Bluegrass / Curt Osgood & RJ Siegers / WNY Fiddle Kids / Megan McGarry / Rosebud Ramblers / Allegheny Hellbenders / Dusty Trout / Old Gold / Shapiro & Shore / Crook Farm All Stars (host band) / Cassy Ann Powley / Bill Gregg / Traveling Grangers / Square Dancing w/Joe Kwiatkowski & Rod Krupner calling Keith Blackmon Dances all weekend!
Sunday Morning Gospel Sing w/Larry Combs / Flatfoot Mountain Dancing w/Charlie Burton PLUS LOTS MORE!!
Historically the Crook Farm has featured traditional Bluegrass, Folk and American Traditional Music & Dance. This year is no exception with an expanded line-up featuring top-notch local and regional talent. This year we will be encouraging all local, traditional musicians to participate in and around the fair grounds, & join in at the Song &/or Jam Tent.
• FREE ADMISSION – for musicians entering the fair grounds
• CONCERTS -- Main Stage with a great assortment of local talent.
• WORKSHOPS -- Flatfoot Dancing, Uke learning area, Old Songs, Instrument Repair and more
• OLD TIME ROUND & SQUARE DANCING -- Main Stage Sun. Bank Bldg Fri & Sat Eve.
• IMPROMPTU JAM SESSIONS -- Encouraged around the Fair all weekend
• JAM & SONG TENTS -- All Day SATURDAY & SUNDAY
• SUNDAY MORNING GOSPEL SING AROUND – with Sunday Morning Harmony & Larry Combs
• FREE ROUGH CAMPING -- Friday & Saturday nights in the field next to the farm

THE SCHEDULE:
FRI EVE (Bank Bldg) 7:30 – 11PM Country Music Jam & Dance (come to dance, sing or play)

7:00 - 10PM SQUARE & ROUND DANCE (Bank Bldg) CF All Stars & friends, Joe Kwiatkowski calling Keith Blackmon dances

SAT EVE (Bank Bldg) 7:00 - 10PM SQUARE & ROUND DANCE (CF All Stars & friends, Rod Kruppner calling local dances)
SAT EVE (Jam Tent/ Song Tent) 7:00 -? Open Jamming plus song-swap w/Allen Hopkins
SAT / SUN Workshops (schedule posted at fair)
---
MAIN STAGE

Saturday Aug. 23rd
12:00 – 12:40 -----Bill Gregg
12:45 – 1:25 ----- Phil Shapiro & Carrie Shore
1:30 – 2:10 ----- Drew & Mike & Cassy
2:15 – 3:30 ----- Allegany Hellbenders
3:40 – 5:00 ----- Hamlin Station
Sunday Aug. 24th
10:30am – 12:00 pm - Gospel Sing Around w/LARRY COMBS
12:15 – 1:15 ----- WNY Fiddle Kids
1:20 – 2:05 ----- Uncle Joe & Rosebud Ramblers
2:10 – 2:55 ----- Olde Gold -- Curt Osgood
3:00 – 3:45 ----- Dusty Trout
4:00 – 5:00 ----- Megan McGarry Band

---
WORKSHOP SCHEDULE

SAT & SUN Charlie Burton – Flatfoot workshop Sat. & Sun. afternoon near Jam Tent


Workshop Area:

SATURDAY AUG 23
12PM
1PM Instant Musician w/Gayle & Larry
2PM UKE workshop
3PM Phil Shapiro & Carrie Shore Changing Times
4PM
SUNDAY AUG. 24
12PM Clawhammer Banjo Uncle Joe
1PM Phil Shapiro & Carrie Shore Sing Along 2PM Megan McGarry fiddle
3PM GuitarTom (Rosebud)
4PM
---
WHAT'S HAPPENING AT THE FAIR:
(FINAL SCHEDULES WILL BE POSTED AT THE FAIR GROUNDS)
WORKSHOPS: Workshops will be held during the day on Saturday and Sunday These sessions will be fun & informative. You'll get a chance to meet & talk with the workshop leaders, ask questions & get involved in the topic.
GOSPEL SING AROUND 10:30 on Sunday, will be lead by Larry Combs, everyone is welcome. Bring an instrument, your voice & your favorite Gospel Song; join in, or just come to listen. We'll sit in a big circle, sing & play your favorite Gospel Songs. Don't miss it, we'll make the tent ring!
JAM TENT will be open all day on Saturday & Sunday. You are invited to bring an instrument & your voice & join in playing or singing, or just come to listen. Music will be Bluegrass, Old Time, Folk, Country, etc. depending on the musicians who arrive. Admission to the Fair is free for musicians & singers that join us in the Jam Tent!
SONG TENT will be going all day Saturday & Sunday. This is where acoustic musicians playing Old Time, American Folk, Bluegrass & Country Songs can gather to share a song. So bring your instruments, your voice, your songs and your ears and join the fun at the Song Tent. On Friday & Saturday evenings, come for a Song & Tune swap.
OLD TIME ROUND & SQUARE DANCE/ Tribute to Keith Blackmon - Fri. & Sat. evenings in the Bank Building. Keith Blackmon (our caller for many years) passed away at the age of 85 in 2011. All the dancing at the fair, especially the Friday & Saturday evening dances will be dedicated to the memory of Keith. We'll have the Crook Farm All Stars and a bunch of Crook Farm dancers to help get you up & dancing. Joe Kwiatkowski & Rod Kruppner who learned from Keith will help you every step of the way. Give it a try; it's easy & fun!
INSTRUMENT / SALES / REPAIR AREA: John Stoneman – STONEMANGUITARS - - John Stoneman is a luthier based in Bradford, PA. In addition to building and repairing stringed instruments, he also sells strings and accessories. John will provide on-site emergency instrument repair if needed. There will be an instrument swap here also, so bring an old instrument to sell.
WHO'S WHO AT THE FAIR: (alpha order)
Allegheny Hellbenders http://www.reverbnation.com/alleghenyhellbenders The Allegheny Hellbenders play old-timey acoustic music with some eastern European melodies and swinging rhythms thrown in. They've played in basements, bars, fancy restaurants, dances, festivals, and one time in a cave. Annie Stroud-Fiddle/Vocals/Accordion, Jake Maynard-Guitar/Banjo/Vocals
Charlie Burton is a master at Flatfoot Mountain Dancing. He will be doing a workshop & demonstration on Saturday & Sunday at the fair. Charlie dances around the country at festivals from Clifftop, WVa. to FiddleTunes in Washington State. Bring your dancing shoes & join the fun!
Crook Farm All-Stars Larry Combs, Don Naughton, Dick Brocious, Dan Krise, Evelyn Jones & Howard Blumenthal, http://bradfordlandmark.org/index.php?Old%20Time%20Music the core of the Crook Farm All-Stars. This group has been playing for Dances at the Crook Farm for many years. They will be the "Host" Band this year at the Crook Farm Country Fair.
Danielson / Hampsey w/ Cassy Powley Drew Danielson (guitar & vocals) is from Edinboro, PA and has been playing throughout northwestern Pa for the past 40 years in various bands and as a solo performer. Mike Hampsey (guitar, mandolin & vocals), from Spartansburg, PA has been with the band "Brokenstraw" for the past twenty years. Prior to that, He was in the bands "French Creek Valley Boys" and "Rakish" with Drew. Drew will also be leading the song swap & jamming on Friday & Saturday evenings.
HAMLIN STATION Smethport, PA, This group formed in 2012 from an eclectic blend of members playing traditional roots and modern interpretation bluegrass. Guitar, Mandolin, Fiddle, Banjo, Dobro and Bass tied together with three part harmonies. This is some of the best Bluegrass we've had at the fair!
Joe Kwiatkowski Square & Contra Dance caller from Fredonia, NY has been focusing on the dance repertoire of Keith Blackmon & will be calling Keith's dances throughout the weekend. Joe got to dance to Keith's calling several times before Keith took ill. Joe has worked with Nils Fredland, the author of Keith's book, and with Ralph Sweet, another legendary traditional singing square caller and successful author.
Rod Kruppner is a Western New York caller who learned to call from the "old timers" in the area like Ray Weatherby, Harry Stanbro and Keith Blackmon. Rod is currently the caller at the Cuba, NY bi-monthly grange dance. His high energy calling will get you moving!
Megan McGarry – (singer-songwriter, fiddle, guitar, banjo, mandolin, mandola) is one of the area's best young fiddlers. Recently accepted into Berkeley School of Music in Boston, Megan will be performing with her band on Sunday afternoon & also running a fiddle workshop.. You won't want to miss this gal!
Olde Gold Hear Curt Osgood on hammered dulcimer and guitar with RJ Siegers on 5 string banjo. Styles represented in their selections have origins that draw from the Celtic, French Canadian, Shetland Island, American Old -Timey, Americana traditions and includes Jazz and Blues standards from the 20s as well.
Curt Osgood, from Buffalo, NY got his first banjo at age 13. Residing near the university there, he met musicians from the Buffalo based string band "Rye Whiskey Fiddlers", and inspired by their renditions of the Old Skillet Lickers recordings, taught himself claw hammer style banjo. He learned most guitar chords from his love of Beatles music, and later learned the guitar styles necessary to back up Old Timey music and Celtic style tunes. A move for his allied health career put Curt in Binghamton, NY where he discovered the Cranberry Dulcimer Gathering (still going today near Albany, NY). There his love for the hammered dulcimer began. He has played it for over 35 years now and it is his main performance instrument. Osgood tours about the North East with several performance and contradance ensembles, and presents dulcimer workshop as well. Curt officially co host jam sessions at a number prestigious North East folk festivals. His repertoire includes tunes from numerous traditions such as Irish, French Canadian, Scottish, Old Timey, Americana, English and others. Curt has released two music CD's. http://curtosgood.com/ Rob Siegers from Apalachin, NY first learned banjo from his father who was active in the Washington State Fiddlers Association. His favorite music he has adapted to banjo, includes vintage blues and jazz classics from the 20's and 30's. Rob has won and placed in numerous Banjo competitions about the country. He also plays guitar and mandolin. By day he is a science educator specializing in Astronomy.
Larry Spencer & Gayle Sheets Picks & Hammers: Larry Spencer plays fiddle tunes on the mountain dulcimer and teaches beginning mountain dulcimer in western PA. Gayle Sheets plays lap dulcimer, fiddle, mandolin and spoons. They will lead the Instant Musician Workshop Saturday......All instruments/people welcomed........there will be a variety of rhythm instruments available.
Gayle Sheets & Larry Spencer with Clair Carlson - In this class, all instruments are welcome and Gayle and Larry will be playing some of their favorite tunes in the key of D (dulcimer friendly). If you know the D, G and A chords, you will be an instant success. Come and warm up with some good old familiar tunes and begin the weekend playing and singing your heart out! Song sheets with verses and chord changes will be provided.
Phil Shapiro & Carrie Shore choose fascinating, energetic songs from the last couple of hundred years of American traditional folk song, and add newer songs written squarely in the folk tradition. PHIL SHAPIRO's a folksinger and guitarist has been entertaining folk audiences throughout New York State and beyond, for over 40 years. He is, however, best known as the host of WVBR's Bound for Glory radio show, North America's longest-running live folk concert broadcast, Sunday nights, Ithaca, N.Y., since 1967, and webcast at http://wvbr.com, . CARRIE SHORE's a fiddle player, and a fine singer and harmonizer as well. Together they offer an unusual and delightful program of American folk music, old and new that hearken back to an older way of doing things. They want the audience to sing right back. They want to share their songs and tell the stories of where our American music comes from and why it's so much fun to sing the old songs... and so important to keep them alive.
The Dusty Trout The Dusty Trout is an American Roots Music band from Northwestern PA. Their original compositions are a unique blend of Bluegrass and Alternative Country with songs written around historic events and past experiences. They released their new album "Fly Reel" in December of 2013. Members include: Jody Aiello - Guitar/Vocals, Jake Shannon - Upright Bass/Vocals, Fred McGarry – Dobro, Chris McGarry-Mandolin/Banjo/Vocals, With special guests: Sara Aiello- Harmonica/Vocals, Megan McGarry- fiddle/vocals.
Uncle Joe and the Rosebud Ramblers Joe Chicone banjo and vocals, Tom Farrell guitar and vocals, Renee Baum fiddle features a mix of lively up tempo New England fiddle tunes, energetic old time tunes from before the Civil War and family oriented traditional folk songs that have stood the test of time. It's a common sight to see a spontaneous square dance or elegant waltz break out among the toe tapping audience during a performance. Joe's wonderful renditions of traditional folk songs and Renee's thirst for finding new tunes for the fiddle guarantees the listener and dancer a new treat at every show. Check out our Facebook page at http://www.facebook.com/pages/Uncle-Joe-and-the-Rosebud-Ramblers/101773943191788?ref=ts Read more: http://www.myspace.com/unclejoerosebudramblers#
WNY Fiddle Kids: Led by their teacher and former NYS Fiddle Champion, Heather (Smith) Pennington, these talented kids come from Springville, West Falls, East Aurora, Holland, Hamburg and Lake View, NY and range from ages 6-18. They love playing traditional Folk, Bluegrass and Irish tunes and also compete regularly with their classical violin studies as well! This is one show you will not want to miss!
Bill Gregg has performed at the New York State Fair, on television for the legendary "Bluegrass Ramble", as well as countless festivals through his over forty years of entertaining. Bill has played at the Genesee Country Museum's Fiddlers' Fair for 30 years. He is in demand as a contra dance fiddler, and, this year, had the great honor of presenting a musician's workshop on fiddle playing for contras at the 70th annual New England Folk Festival in Mansfield, MA. In addition to his solo performances he plays with two trios, "The BlueHounds and the North Hollow String Band. Bill's "day job" is teaching stringed instruments at the Trumansburg Conservatory of Fine Arts and at his private studio, Harmonic Resources.
---
MORE PLACES TO LOOK ON THE WEB:
A Facebook page especially for Crook Farm Music
And . . . a new website to boot!
---
More info: Howard Blumenthal 814-368-4057, howard@blumenthals.com