38th Annual Crook Farm Fair and Country Music Festival
Saturday, August 26th and Sunday, August 27th, 2017
( Musicians have events planned on Thursday, August 24th and Friday, August 25th)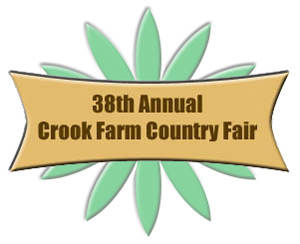 Planning for the Fair has begun for both Vendors and Musicians.
VENDORS
An application for vendors may be accessed here (PDF Format).
Please remember the deadline to submit your application is May 1, 2017. All the information you need is contained in the file.
MUSICIANS
Download the Musician's Flyer

Musicians will be on site on Thursday, August 24th and Friday, August 25th, as well.
---
---
Have a look at what was offered at last year's fair. You can expect the same action-packed weekend this year!
---
---
~Updated March 29, 2017