Round & Square Dances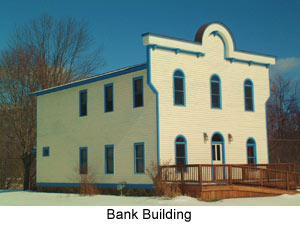 TUESDAY NIGHT ROUND & SQUARE DANCE

The first of the Tuesday night dances for the winter season was held on October 14th. We're going to try to keep them going through the winter on a monthly basis, weather permitting.

Where: Crook Farm Bank Building, 476 Seaward Ave., Bradford, PA 16701. (Do not use this as a mailing address.)
When: Will be announced
Time: Starting at 7pm
Description: Old time Community Dance (Squares, Waltz, 2-Step, Western Swing)

Virginia Reed, calling
Live Music by the Crook Farm All Stars (and friends)

Donations gratefully accepted.

Directions: From Rt. 219 in Bradford, PA take the Foster Brook exit. Turn right at the bottom of the ramp and proceed 1/2 block to the stoplight. Turn right onto Seaward Ave. The Crook Farm is about 1 mile on the right.
---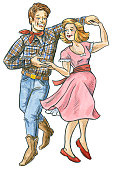 Join the homegrown music and calling of Square & Round Dancing in just the right combination. The ''Crook Farm All Stars'' host the dances and invite other local musicians to participate. The late Keith Blackmon influenced many local callers, who in turn developed their own style of calling traditional singing and patter calls. These callers honor Keith's legacy.

A modest admission fee is charged at the door to help support the Bradford Landmark Society. You are encouraged to bring a dish to pass or an item to raffle off during the dance. A Cake Walk, raffles, and 50-50 drawings are usually held with spare change given for goodies and snacks.

More information is available by contacting Howard Blumenthal at 814.368.4057, or through email

And -- don't forget to join us on Facebook

The folks in Circleville, WV know how to have a good time. See how they've revived old time dancing. What about it, Bradford? Doesn't it look like fun?